PERSONAL TESTIMONIALS FROM HETWEBSITE MEMBERS:




"I saw that youtube video of you and the ADHD pig and that's a fantastic tool for parents of ADHD kids!"
• Quote: Bram (Belgium) Quote:

"I just finished reviewing additional areas of the site. The one word that comes to mind is 'therapeutic."
You have created an original, creative, interactive, healing site for parents, caregivers and children."
Cherise - USA

"You have connected my family, where I couldn't, it makes such difference when I have waited for so long for us all to connect with each other. I can now say we are a family unit."
Mikki - UK

I think your site is fantastic, it has helped my family in just a few weeks. It's funny as for the last month before i was asking my guides to please help me be a better mum, and to understand what soph needs, and then I found your site, so thank you..
Nicky (Spain)


From Nicky in Spain:
I told Soph, (my daughter) that Lin was sending a gift for us, (the HET remedies).Well the day it arrived, and coincidently the parcel and Soph arrived the same time together,(normally I have to go to the post office to collect them). so we both opened them excitedly, Sophia held the boxes and said "How did Linda know this is what I needed to help me?" This wasn't a question but an affirmation that they were going to help her!
Anyway, we looked at the bottles and I said to Soph "Hold the box and each bottle from out of it (core issues), any way she went through each bottle, and later, then held core 7 and said "This could help now, But we can wait till later." Then she chose core 10 and said this is the one I need then she looked at the colours and said she needed the purple one, ultra violet!
Well, she took them and WOW! Keeping in mind that Soph doesn't know about core issues or the colours, you can imagine how amazed I was to look up core 10 and then see Lin's video. It was all about colour healing, so how great that Soph knew to choose a colour with it!
Soph has told me it's important to take the two at the same time. Since then she has been so happy, I have my Soph back! I noticed yesterday that she has had no food cravings, normally she wanted to eat all the time now it's just the main meals.
How strange but great! Soph said she needed to take them for 3 days first, then Saturday and Sunday she didn't ask for them then on Monday she asked for them again. But today she didn't and I've just realized a pattern, she took them for 3 days then had two days break then took them for 3 again, and today a break.
All I can say is they are fantastic and I can't thank you enough Lin!
Organisations celebrating success with HET
ACCESS AND INCLUSION SUPPORT TEAM - CHILDREN'S SERVICES
This is a quote from Debs Key, a member of the SIPS team from one of her case studies: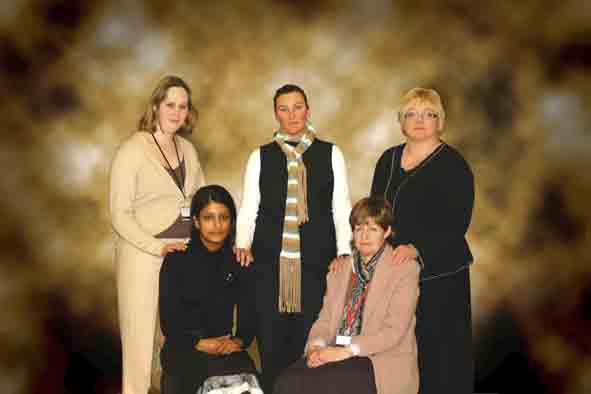 School also reported a marked change in behaviour with a noticeable decrease in confrontation with staff and also, most importantly, no fighting with his peers! Unfortunately there was a gap in S's drop provision of only a few days but during this time the school noticed a dramatic deterioration in his behaviour, this improving only when back on the drops. This was the first time a school had called actually asking for the drops! This success fired my enthusiasm for the programme as a whole.
KINGSTON CENTRE PUPIL REFERRAL UNIT, WOLVERHAMPTON
The following quotation was taken form the recent OFSTED report at Kingston Centre: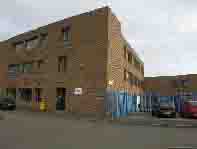 They (the children) talk appreciatively about the positive relationships that they have with staff and the focused individual help that they receive through the:
IMPRESSIVE HOLISTIC EDUCATIONAL THERAPY PROGRAMME. THIS PROGRAMME ALSO CONTRIBUTES SIGNIFICANTLY TO THEIR HEALTH AND EMOTIONAL WELL-BEING.
CASE STUDY - J
Taken from Head teacher's log:
Before Therapy:
Refuses to work
Refuses to take his medication
Hides in corridor and is rude to staff Argues with other children, tries to get
them into trouble with staff
Makes mother's life a misery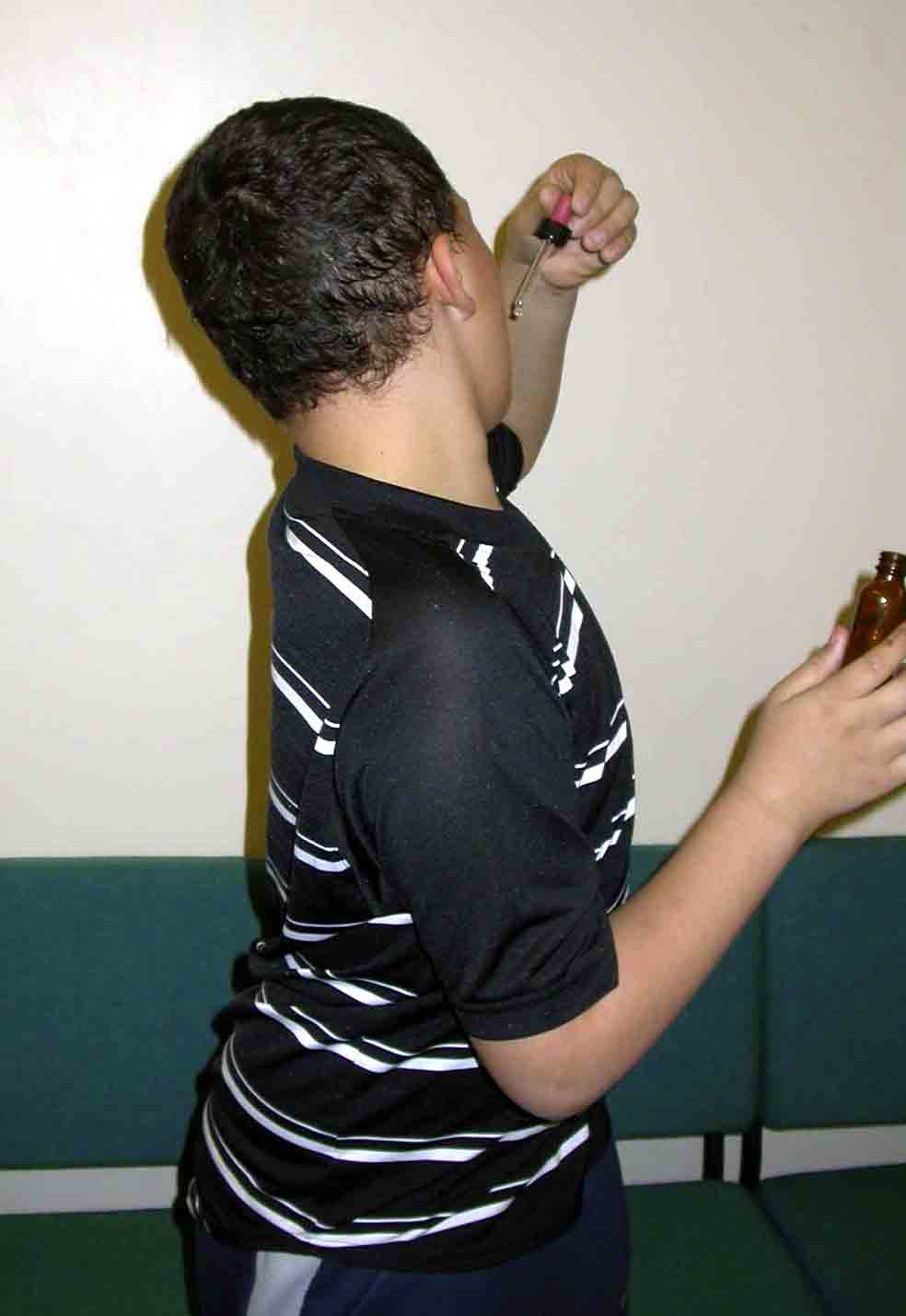 •N O W ( AFTER 4 MONTHS ON HET):
Works well / asks for help
•Takes medication
•Stays in class
•Is friendly towards and helps other children
•Loves 'well done' messages home, to please his mother
GREENACRES PRIMARY SCHOOL BILSTON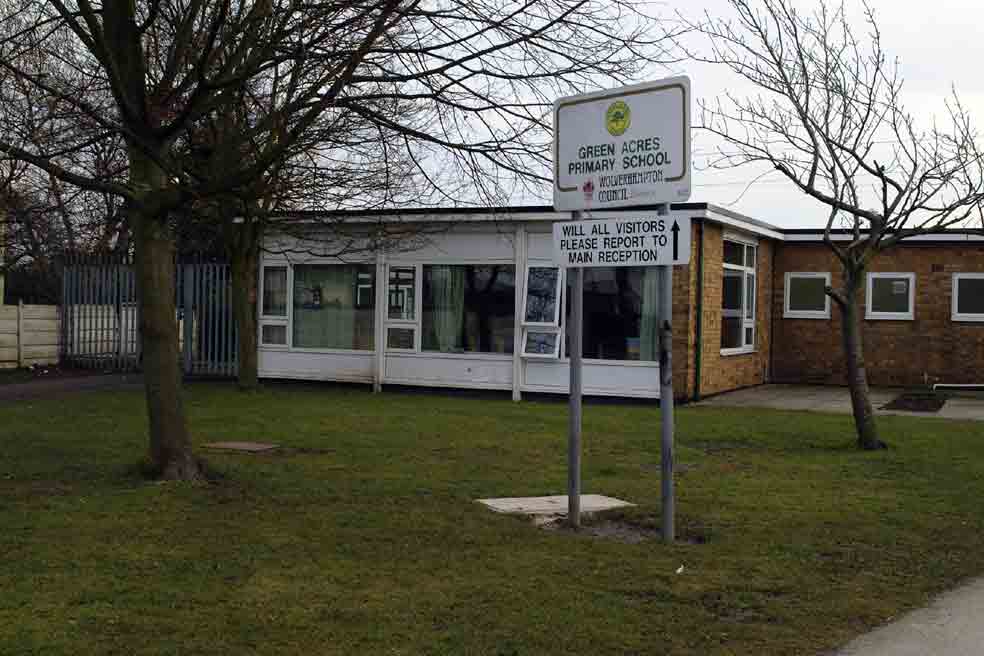 M is very withdrawn this seems to have been his pattern since he started at Greenacres. he suffers from uncontrollable outbursts of anger and aggressive physical outbursts. he is extremely violent to whoever is closest. Over the past few months he has become very distressed during assembly, crying and walking out. Due to this he no longer comes into assembly. I have spoken to M about this but he doesn't know why he feels so upset.
By 10.10.05 M's behaviour has become much more settled in school. He is much more relaxed and id smiling much more as previously, he was very solemn. He is interacting with his peer group and actively joining in with class discussions, offering answers and opinions. No more violent outbursts!
Kate Deeming - HET - Greenacres Primary School
BANTOCK PRIMARY SCHOOL
Bev Wycherley HET from Bantock Primary School quotes from her current case load :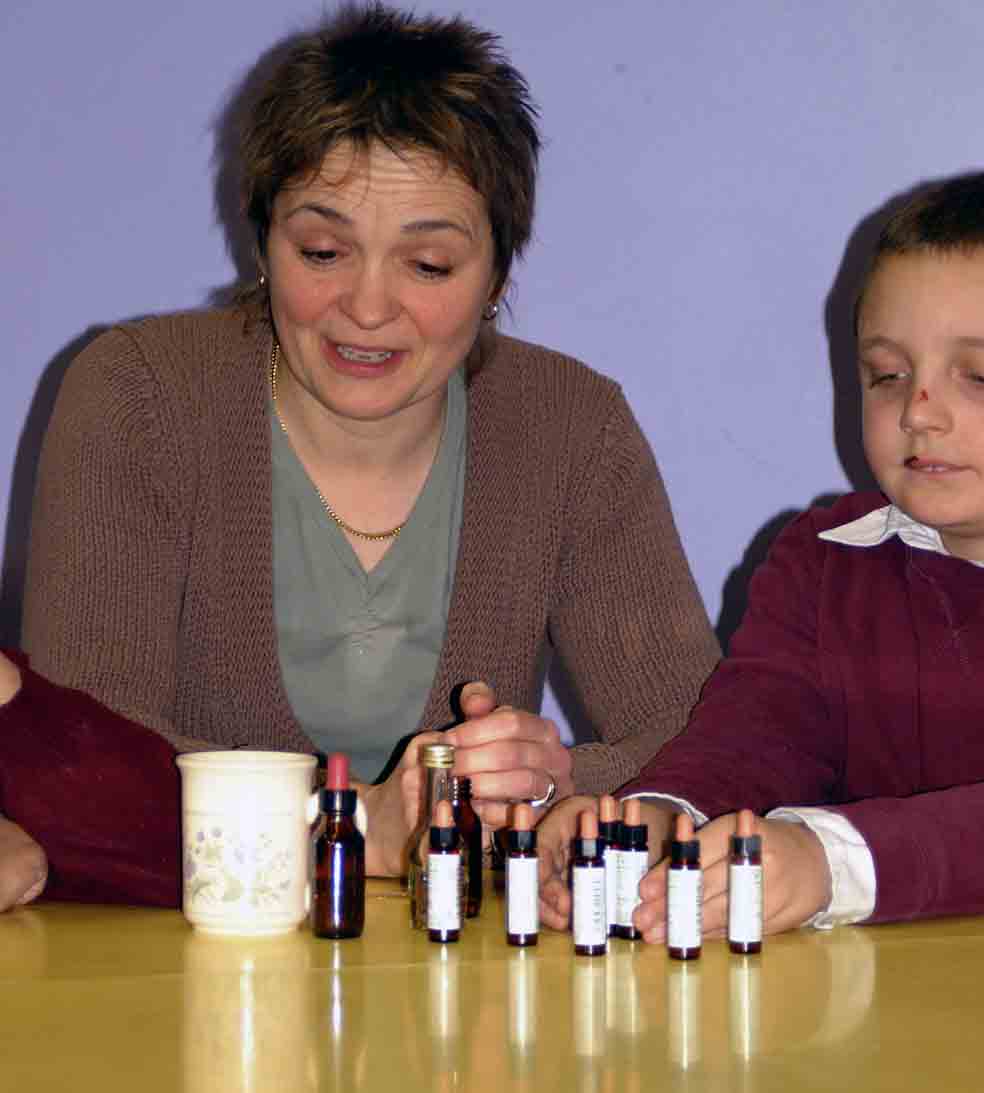 "One of my case studies has behavioural difficulties and has been a problem at home and at school for some years. He is on School action plus for his behaviour. He has been attending child and family service and occupational health. The main issues were verbal and physical aggression, disobedience and temper tantrums.
To date I have introduced the Bach Flower, Phytobiophysics, and the protein drinks. There has been a noticeable improvement in his behaviour at home to the extent where Mum says he is no longer a problem for her and she has cancelled future appointments at Chid and Family. His behaviour has improved at school also. There are fewer incidents of aggressive behaviour and he is not so quick to fly into a temper or cry if being told off."
ALDERSLEY COMPREHENSIVE SCHOOL
Letter from mom - QUOTE: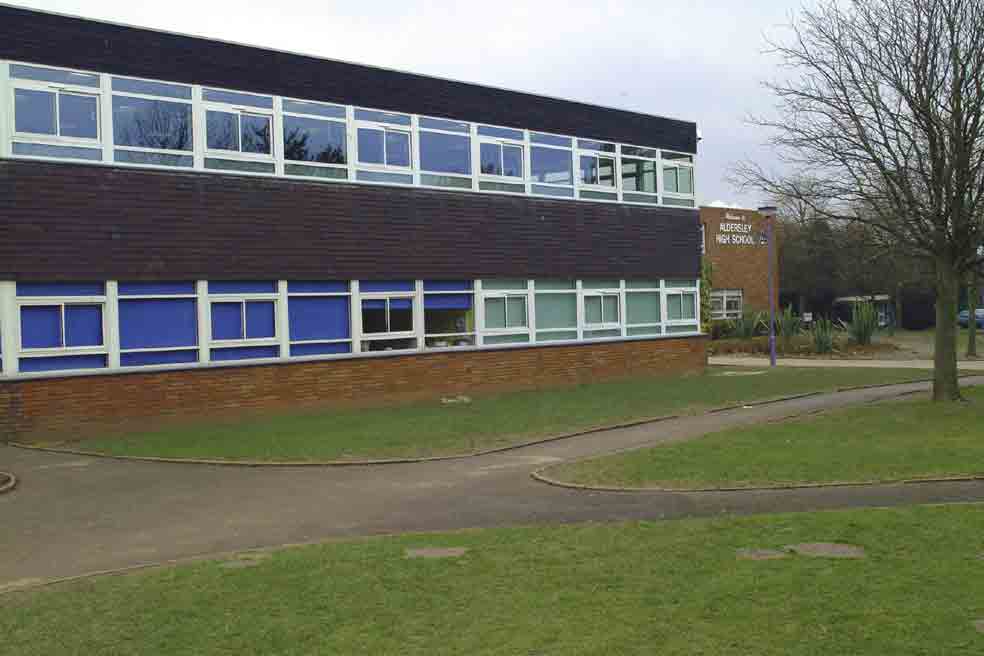 " B... is very outgoing and very hyper, she was having great difficulties in terms of concentration. This was affecting both her schoolwork and personal development, in fact I would say she was a very unhappy and unconfident young lady. Tina her mentor suggested Holistic Education Therapy in the form of the Bach programme along with small changes to her diet and Hopi ear. Two months down the road and B... has made enormous progress she is a lot calmer, her concentration has improved with marked improvements with her school work, she shows a lot more confidence and has a much more positive self image"
Tina Turner
HET/Learning Mentor/Mediator
DUNSTALL HILL PRIMARY SCHOOL
Quote from HET practitioner Suki Jandu: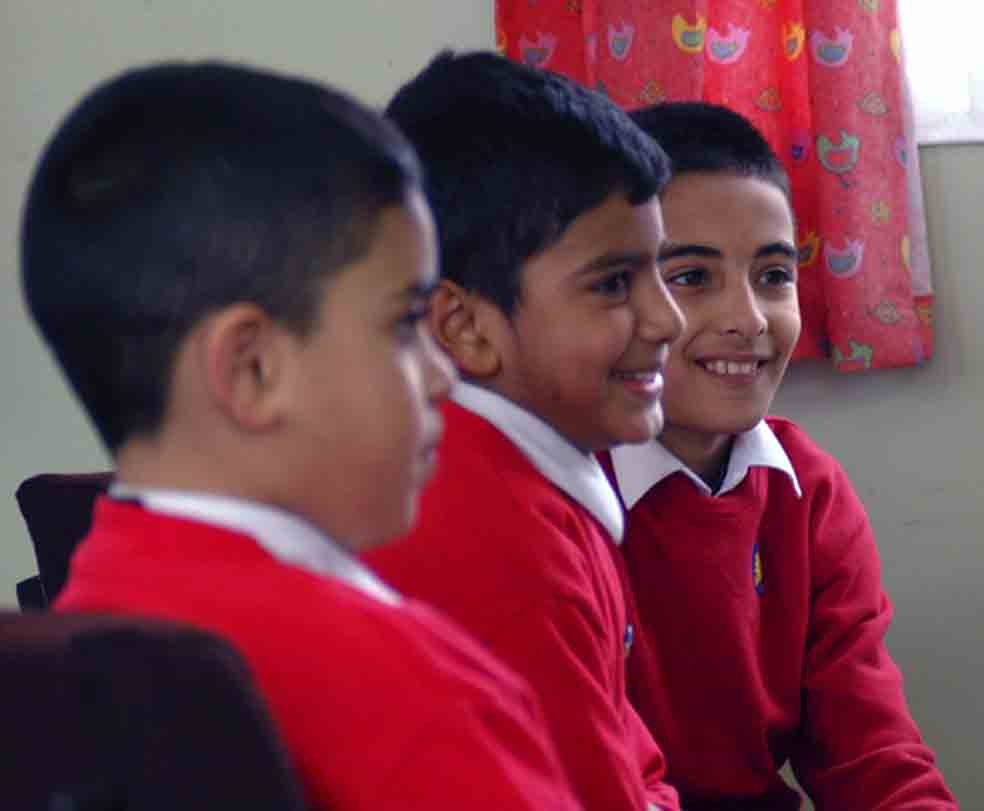 "The first day when 'A' had his drops, he was more alert and not in a dream world. He had finished one task and asked for more, the class teacher was amazed with him and asked what I had put in the drops and I just replied Bach Flower Essence. His teacher has commented that 'A' is more alert, motivated and beginning to contribute to class discussion. 'A' has gone up a ;eve; of attainment in an unaided piece of work. 'A' is more focused on his work. His teacher has noticed that he is more motivated and enthusiastic about his work. He contributes to class discussion and is able to concentrate for a longer period. In his unaided piece of work for his narrative content he has gone up s level and in his science, he has done very well.' A' confidence is growing day by day as he is participating in class assembly and is singing solo."